Let's hear what our clients had to say…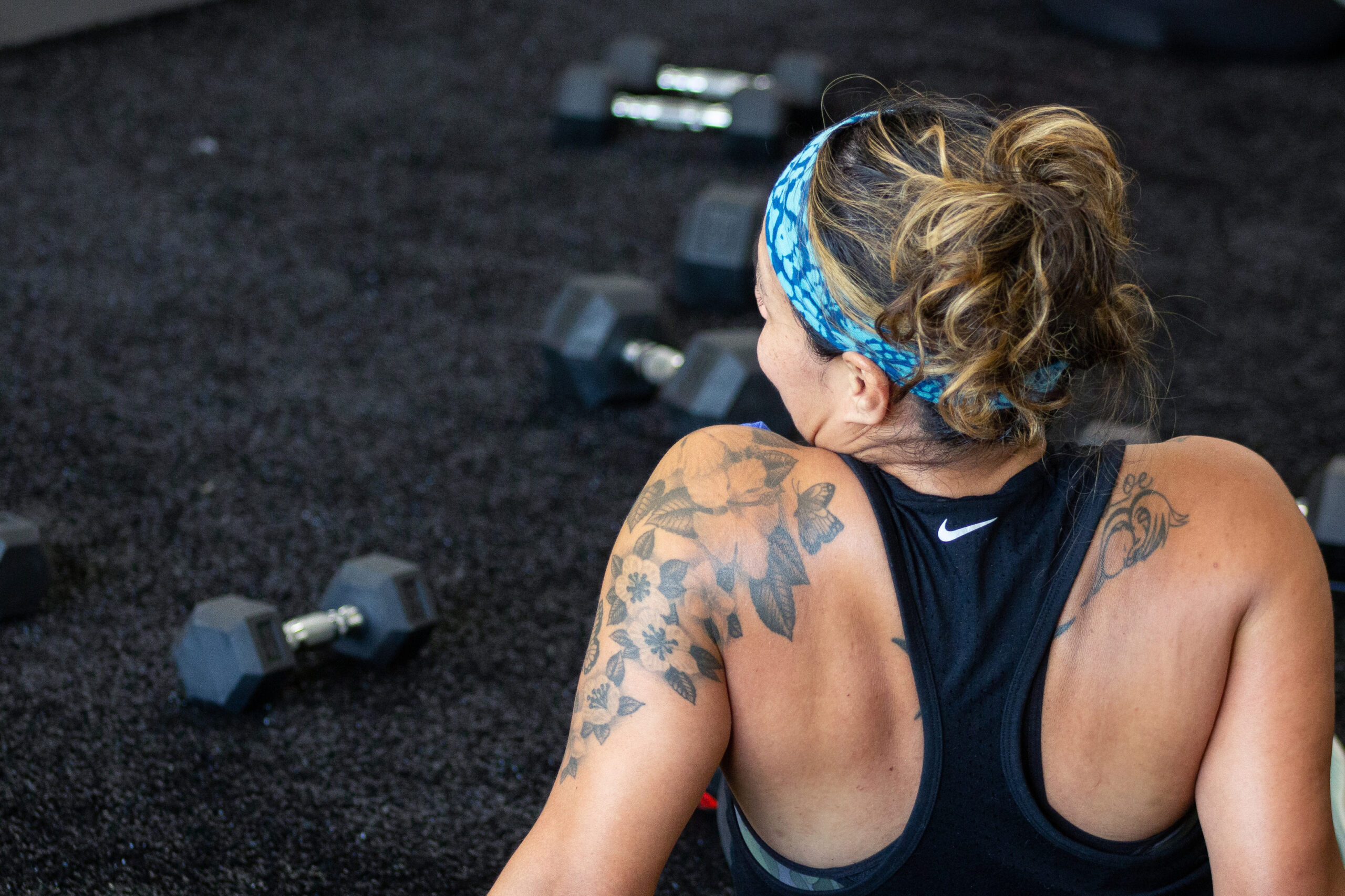 "Thanks to Chris I am closer to achieving my body goals and I wish my mom would had found him sooner. He is very personable and no matter how much you hate working out, you will enjoy his company so much that you will enjoy your time with him at the gym."
"Chris has been an amazing asset to my son's health. Chris pushes my son to live a healthier lifestyle and achieve his goals. I wish we had found Chris sooner. My son is always leaving the gym with a great workout and is very happy after his sessions. 10-out-of-10 STARS!!
"Debbie is an excellent and patient trainer. I've never walked in a gym in my lifetime and I am 58 years old. I have had many surgeries and Debbie was very careful with the exercises and FORM. Debbie is definitely all about the form. She is a good fit for anyone at any stage of fitness. I highly recommend her for helping you get healthy and reach your goals"
Theresa Ambrose
"I've been lifting weights since I was 13 years old, but I've never taken a scientific approach to gaining muscle/losing fat. Chris created a custom workout and nutrition program for me that took the thinking out of lifting. I just had to show up and put the work in. That's it. I'm in the best shape of my life and I owe it all to Chris. Worth every penny."
"Chris is an amazing trainer who really cares about his clients. I've been working with him for 4 months now. I'm stronger and healthier because of Chris!"
"I respect the hell out of Chris! Since the moment I met him from consultation, I can feel and sense that he wanted to help me change my life around. This man will invest his time and energy to make sure you are in the right track! My goal is simple. I want to join the military. Although Chris never worked with someone to attain that goal, I can tell you with full confidence that he is the man for the job. He studied and invested his time to understand military requirements to adapt to our workouts. I have never been pushed harder thanks to Chris! It's an honor to be his first military client"
I love Debbie Tougas at Hutto Fitness Center! I highly recommend her! My friend and I see her 3x a week. Awesome workouts! I always feel accomplished afterwards. She is the best trainer I've worked with so far! I won't go to another"
"I was already pretty active when I started working with Chris, but the activity I was doing was only working certain muscles. In 5 months, my whole body has transformed because Chris took the time to build up both the smaller support muscles and larger muscle groups in my body. When we started, I didn't even have proper air-squat form! Now I'm adding weight to my squats every single week. He takes the time to find the solutions that are unique to my actual needs. He is watching every squat, press, lunge, and giving me constructive feedback. The most important part of working with Chris has been his belief in what I can do and not letting me give up on my goals. The many physical benefits are far outweighed by the confidence and emotional growth that working with Chris has given me. He is equal parts knowledge, patience, and drive."
5 months ago I met Chris with a vision of my fitness goals and aspiration but had no clue how to get there. Chris Meador took my vision and devised a plan that not only helped me achieve goals but exceed what I thought I was capable of. Chris has encouraged me to work hard and has helped me become more confident in myself and my abilities. Chris pays close attention to form to ensure I'm performing correctly and avoiding potential injury. I love my body and spirit transformation that has occurred with the help and dedication of Chris to "make monsters"
Hours of operation:
Appointment Only.
Schedule a consultation with us today!
GET A FREE CONSULTATION & a Free session!